Used Motorhome for Sale – A Guide to Buying
Motorhomes can help you enjoy the freedom of the great outdoors with the comforts of being at home, so it's no wonder so many people, of all ages and walks of life, are looking for motorhomes for sale. One of the most significant advantages of having a motorhome is the freedom to travel and discover new regions at your own speed. You can go wherever you want, whenever you want with a motorhome, and you don't have to worry about finding a hotel or renting a car.
But searching for a used motorhome for sale, and buying one, particularly of your first one, can feel daunting. What do I need to look for? What questions do I need to ask? How can I avoid getting a bad deal? These are all questions that our customers ask all the time, so we understand what it's like and are here to guide you through the process, please read on for your definitive guide to buying a used motorhome.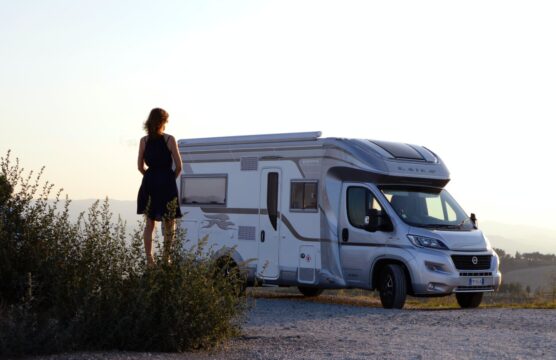 Searching for a used motorhome for sale
To begin, it is important to conduct research and have a thorough awareness of the many types of motorhomes for sale as well as their amenities and layout. This will assist you in narrowing your search and determining which facilities and internal layout are most essential to you. Following that, it's a good idea to get a sense of the market by looking at listings and pricing for similar Motorhomes. This will give you an idea of what you may anticipate paying and therefore know if one seller is better or worse than another one on price.
The upkeep and technical soundness of the vehicle is a huge factor in buying your motorhome. Make sure the dealer is reputable, they shouldn't be pushy and the way they deal with their customers should be reflected in their reviews; use Trustpilot or other review sites to see what people are saying about a company. Dealers should readily advertise what assurances they give in this area, for example, at JC Leisure all our used motorhomes come with one year warranty, new MOT, if applicable and full service and habitation check. You will receive a full working handover on collection so you can be confident in driving off in your new motorhome.
Another factor to consider when purchasing a used motorhome is the vehicle's age. Older motorhomes may show more wear and tear and require more maintenance and repairs, whereas modern vehicles may be more dependable but also more expensive. You will need to balance up the cost of purchase against the potential cost of upkeep and find a sweet spot that works for you. Again, if you buy from a reputable dealer who cares about their customers and what people think of them, they will be honest about the quality of the vehicle and have process in place to make sure they only sell mechanically sound and well-kept vehicles.
To summarise, when purchasing a used motorhome, do your homework, be mindful of market values, buy from someone you trust and look at the characteristics of the vehicle to make sure it suits you. You may make an informed selection and discover a used motorhome that suits your needs and budget by considering these aspects.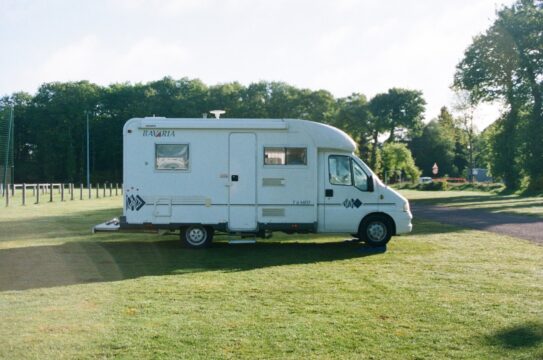 Viewing the motorhome for sale
So you have done your homework, shopped around and you have seen one or maybe more vehicles that you want to view in person, so what are the good questions to ask the dealer or things to look out for when viewing the vehicle? Please see below for our top tips when viewing a used motorhome.
What is the condition of the exterior and interior of the motorhome for sale? You will want to have good look over the vehicle inside and out, take your time and consider even taking your own videos, you might not buy straight away and it's great to have something to refer back to.
What appliances and systems are included in the motorhome (e.g. kitchen, bathroom, heating/air conditioning, generator)? Think about how often you are going to use it, how remote you want to go and think does this vehicle have the things in it that I need? If not, remember there might be things that you can buy yourself and store in the vehicle, such as a generator, in which case, does it have room to carry it?
Does the layout suit you? Layout is a hugely important factor, so think about who is going to use it, and how. Motorhomes have limited space and need to fit a decent amount in, so it's important to have a configuration that you can get on with.
Some of the more self-explanatory questions to ask would be:
How old is the motorhome and how many miles does it have?
What is the maintenance history of the motorhome?
Have there been any major repairs or modifications made to the motorhome?
Does the motorhome have any outstanding recalls or safety issues?
What is the fuel efficiency of the motorhome?
Taking all these things into consideration is the best way for you to make decision whether to purchase or not. Consider having a list of things you want to ask written down so you don't forget things, and always listen to your gut feeling about the vehicle and the dealer, first impressions count and you should only buy if you truly feel that is the vehicle for you.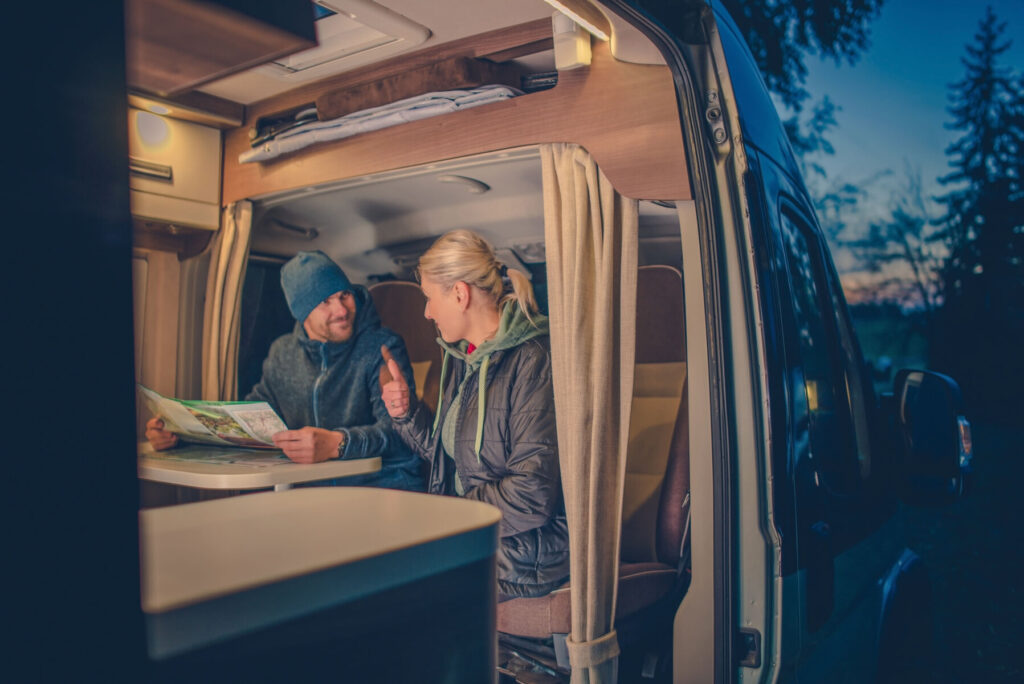 Summary
We hope you have found this information useful and informative and feel more confident in finding you dream motorhome. At JC Leisure, we pride ourselves not only on the extensive range of excellent used and new motorhomes for sale, but also the kindness and commitment to making sure every customer's experience with us is helpful, informative and non- pushy. We are a family run business who are motorhome enthusiasts, so we simply want our customers to experience the joys of owning a motorhome that we feel. We hope to see you sometime soon.